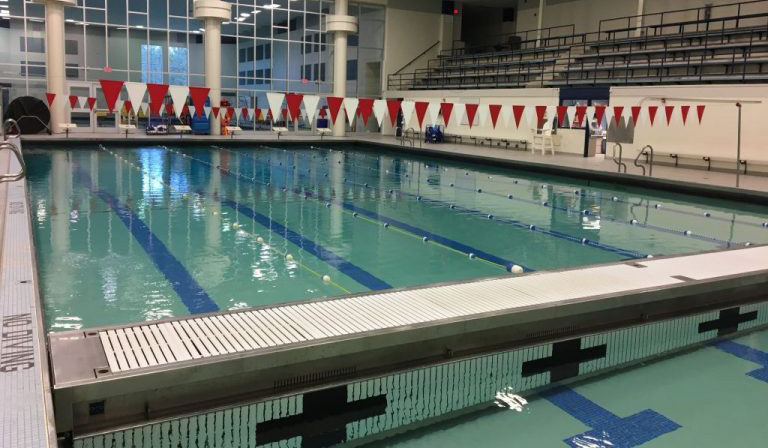 Lap Swim + Water Fitness + Deep Water Walking
Rec Center Closure: June 29-Aug 9
REC CENTER CLOSED FROM JUNE 29-AUG 6:
As part of the bond that was approved by the Zeeland community in 2021, both Cityside MS and Zeeland Rec will have safety and security construction upgrades completed this summer. Zeeland Rec will remain open for portions of the construction projects this summer, but we do have to close the Rec Center and Pools from June 29-Aug 6 to allow construction crews to complete all aspects of the projects. Below are our plans during that closure. For full details on all aspects of the closure, CLICK HERE.
Cardio/Weight Room:

Moved to Roosevelt Elementary School
Closed June 29-July 4
Closed July 28-Aug 6

Fitness Classes:
Pools: Closed June 29-Aug 6
Personal Training: Moved to Roosevelt Elementary School
July Swim Lessons: Moved to August
Dance Classes: Moved to ZEHS Studio
ZAGS: July Practices Moved to Hudsonville HS Competitive Pool
LAP SWIM
8 Yr Olds - Adults
Lap Swimming is an excellent cardio and strength workout! It's a great workout without putting stress on bones and joints, while also burning major calories!
---
water fitness:
12 Yr Olds - Adults
Water Fitness is a non-instructor led time in the pool that allows members to do their own workout! Deep and shallow water is available to tread water, water walk, do an aquatics weight workout and more! Get an excellent cardio and strength workout while putting no stress on bones and joints!
---
DEEP WATER WALKING
12 Yr Olds-Adults
Deep Water Walking is open pool time for participants to lead themselves through any aquatics workout of their choice (treading water, water walking, aquatics weight workouts, etc). It's an excellent cardio and muscular workout that helps prevent injuries and stress on bones and joints!
---
100 Mile Swim Club
8 Yr Olds-Adults
Want to get in great shape? Become a part of the Zeeland Recreation "100 Mile Swim Club" by swimming 100 miles in 12 months! Participants will keep track of your miles after each lap swim or water fitness workout on the tracking sheet that will be located on our pool deck at Zeeland Recreation pools. You'll then be able to follow your progress through our monthly postings. If you hit your goal you will not only be feeling and looking great, but you'll also receive a Zeeland Recreation towel and a 100-Mile Club decal sticker to show off your achievement! Start any time of the year! Simply stop in our fitness center to get started! All swim styles and techniques are welcome.