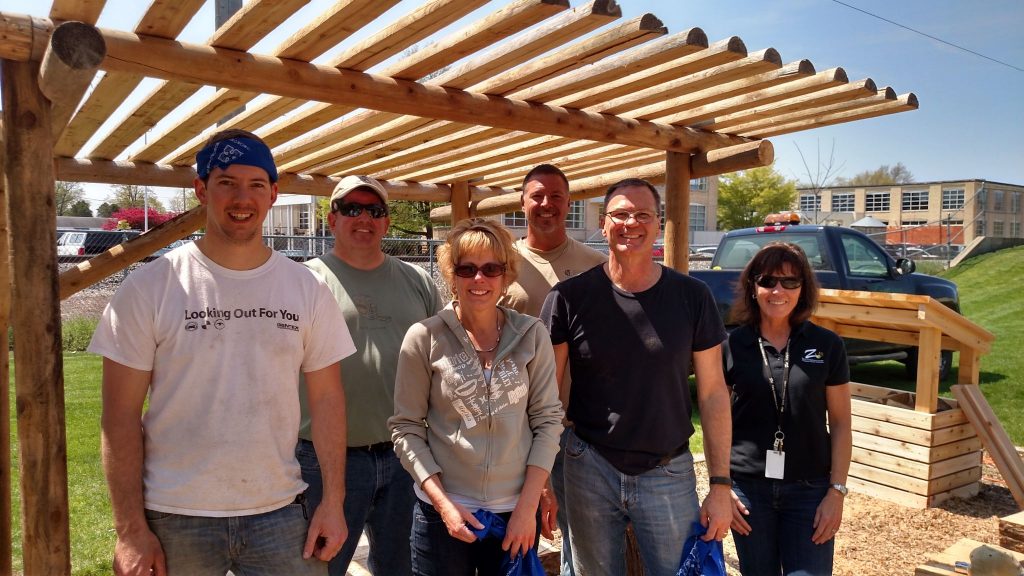 Volunteers
For the safety and security of all students, Zeeland Public Schools ensures all visitors and volunteers in our buildings undergo a criminal background check. This can be done in advance by completing the form found on the volunteer website at the link below. By completing the volunteer form, you are giving ZPS permission to run this background check. Once you have created this account, volunteer check in/out will be done at the computer kiosk in the main office of each building. A new background check is required annually by simply signing into your account after July 1 of each year. Please note, background checks are completed daily during the school year.
Here's how to sign up (new user):
Log on to https://v2ms.zps.org
Click on the "Add User" icon on the right hand side of the screen
Enter your information to create your account (please use your legal name)
Log in after creating your account
Click on "Volunteering" on the top menu
Click on "interests" on the left side to see all district and school options
Select your choices by clicking the check box(s) of the volunteer opportunities
Click the save button for each category when finished.
Here's how to renew:
1. Log on to https://v2ms.zps.org with your current user/pw
2. Renewal done! This automatically sends your name to the queue for a new background check
3. Background checks are done daily; please be patient during busy times as it may take more than a day.
Contact:
Michelle Brown 616.748.3000 or mbrown1@zps.org
For volunteer opportunities, please contact your child's school.