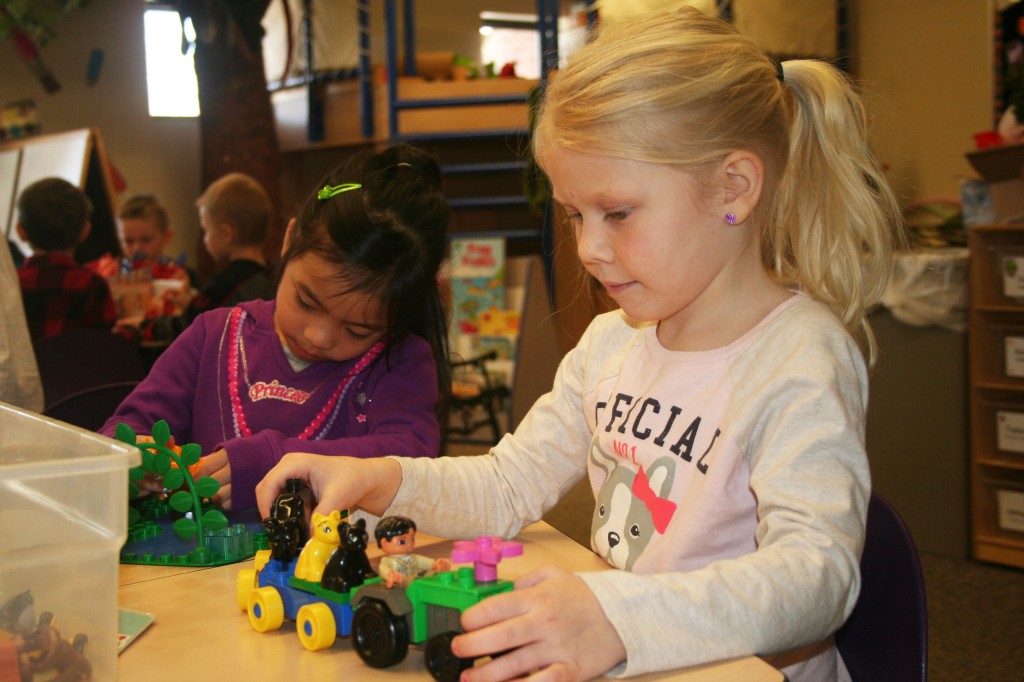 Young 5's
Young Fives
The Young Fives program is often referred to as a "gift of time" for our younger students. The program is available for children who meet the age requirement to enroll in kindergarten but who are young according to the state cut-off date. Young Fives is designed to allow extra time for the younger student to grow emotionally, socially, and academically before experiencing a traditional kindergarten program.
Full-Day Program:
Monday – Friday 8:35 – 3:45 (aligns with elementary daily schedule)
Half-Day Program:
Monday – Friday: 8:35 – 11:50 AM
Bussing Information:
Full-Day program: bussing available to and from school.
Half-Day program: bussing provided to school for the AM Class. Bussing is not available at noon.
Who is this program designed for?
The younger child who is born later in the calendar year, typically between August and December, who would be younger than their grade level classmates.
Where is the program held?
Quincy, New Groningen, Roosevelt, Adams, and Woodbridge.
Woodbridge Elementary is the only location to also host a half day program.
Enrollment:
Contact your school building for more information or call 616.748.3000.
Enrollment forms for ZPS.
Cost:
There is no fee for this program.