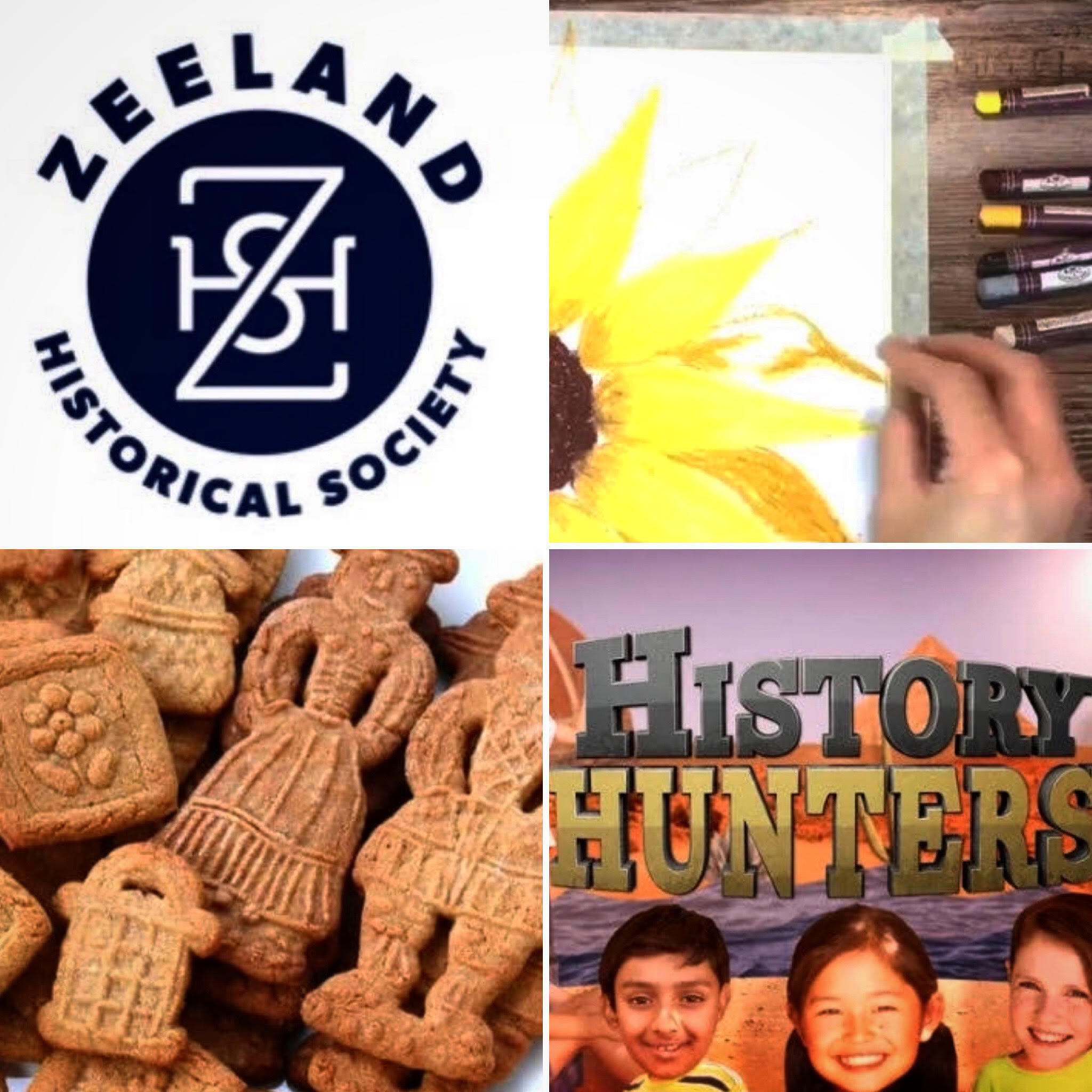 Historical Society
Summer
Art and Sunflowers
8-11 Yr Olds
If you enjoy art, flowers and being creative, this is the class for you! First, we'll use science to examine the structure of the sunflower, plant sunflower seeds and taste sunflower sprouts. Then, after learning about the famous Dutch artist, Vincent Van Gogh, and his impressionistic color "gymnastics", participants will use oil pastels to recreate Van Gogh's famous sunflower picture! The completed sunflower "re-creation" will be mounted prior to being sent home.
Cost: $40r/$55nr
Instructors: Zeeland Historical Society Staff
Dates: July 11-12 (Mon-Tue)
Time: 9:30-11:30am
Location: 1881 New Groningen Schoolhouse (10537 Paw Paw Dr, Zeeland)
---
History Hunters
8-11 Yr Olds
Who's ready to uncover some mysteries on a history hunt?! Join us to become archivists as you explore artifacts and clues to answer "What is it?". Then, you'll take a deep dive to learn more about your ancestors and to discover your own family history! Activities will include developing a family tree, making a diary and more! Let's hunt!
Cost: $60r/$75
Instructors: Zeeland Historical Society Staff
Dates: July 18-20 (Mon-Wed)
Time: 9:30-11:30am
Location: 1881 New Groningen Schoolhouse (10537 Paw Paw Dr, Zeeland)