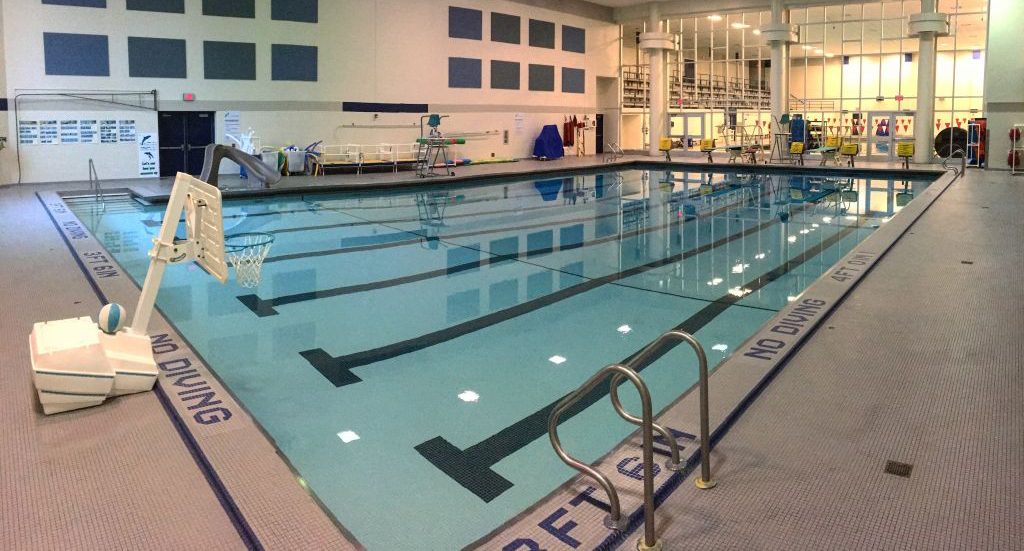 Pool Rental
Renting Zeeland Recreation Pools
Zeeland Recreation offers two high quality pools to meet all of your party or group needs! Our recreational warm pool is 84 degrees and our competitive cold pool is 80 degrees. A pool rental is a great way to celebrate a special occasion with family and friends! We have diving boards, youth water slide, basketball hoops, and various pool toys and floats, along with life jackets, puddle jumpers and infant floats for non-swimmers. Lifeguards are provided along with the rental. Parties must be reserved at least two weeks prior to the party date. In order to rent a pool(s), submit a completed application form (below) to our Aquatics Coordinator, Kris Ferry, at kferry@zps.org or (616) 748-3229.
June 29-Aug 6: No Pool Rentals Due to Rec Center Closure
---
Renting Gyms, Fields & Natatorium:
All Zeeland Public Schools rental requests for gyms and fields are through the Zeeland Public Schools Facilities Department. For rental information for fields or gyms, contact Lindsay DeKock at ldekock@zps.org or (616) 748-3010. All Zeeland West Natatorium rental requests go through the Zeeland West athletic office. For rental information on the Natatorium contact Zeeland West Athletic Office at (616) 748-4540 or lbrookho@zps.org.