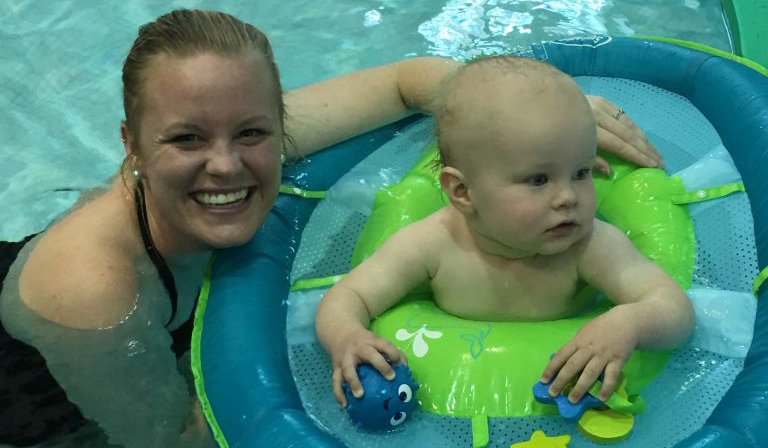 Parent-Child Programs
Summer
ZE FATHER & SON QUARTERBACK CLINIC
3rd-6th Gr
Interested in playing quarterback and want to take your skills to the next level? This new clinic is a great opportunity for fathers/guardians and sons to learn quarterback play together so you can then take all you learn and then practice at home together! Participants will learn proper throwing and footwork fundamentals that are essential to success on the field. Please enroll child only. Register based on 2022-23 grade level.
Coach: Joe Woodruff (ZE Varsity Coach) + Sam Nichols (Former Asst Coach at Hope College & Current Director @ Michigan Sports Academies)
Cost: $50r/$65nr
Dates: June 27-29
Time: 6pm-7:30pm
June 27 Location: ZE Football Practice Field @ Athletic Complex
June 28-29 Location: Zeeland Stadium
---
PARENT & CHILD SWIM LESSONS
6 Months - 3 Yr Olds (+ Guardian)
Learning how to swim can save your child's life! Join us to learn the following skills: Enter and exit water together | Getting wet with toys | Front and back holds | Songs and games | Blowing bubbles | Splashing and kicking legs | Splashing and reaching arms | Front and back glides | Water safety rules
Cost: $59r/$74nr
June 13-29: M & W | 6:30-7pm
June 14-30: T & TH | 6:30-7pm
July 11-27: M & W | 6:30-7pm

July 12-28: T & TH | 6:30-7pm
---
FREE YOGA IN THE PARK
Adult Only & Family Options
Join us for yoga classes on the park lawn. No yoga experience is necessary! lease bring your own mat or towel. Classes may be canceled due to inclement weather. Please follow us on social media for weather decisions
Cost: FREE
Instructor: Deb Weiss-Gelmi
Dates: Tuesdays | Jun 14-Aug 23 (Skip July 5)
Family Yoga (All Ages): 11am-11:45am
Adult Only Yoga (12 Yr Olds+): 12pm-1pm
Location: Lawrence Street Park (100 W Lawrence Ave, Zeeland)
---
FAMILY Open Swim
Infants-Adults
Family Open Swim is a great time for all ages to enjoy the pool - from infants to teenagers to seniors and everyone in between! We have diving boards, a youth water slide, basketball hoops and various pool toys and floats, along with life jackets, puddle jumpers and infant floats for non-swimmers. Come join the fun!
Cost: $3 p/visit OR Splash Pass (details below) | Included in ALL Fitness Memberships | Free Open Swim While Enrolled in Swim Lessons
June 13-Sept 3 Open Swim Calendar:

Mon, Wed: 1:30pm-3:30pm
Tue, Thur, Fri: 7pm-8:30pm
Saturday: 1:30pm-3:30pm