Visual Arts
Welcome to Zeeland High Schools Visual Arts Programs!
Zeeland is home to two unique high schools, each containing many talented art students. Students travel between the two high schools creating one amazing academic art program!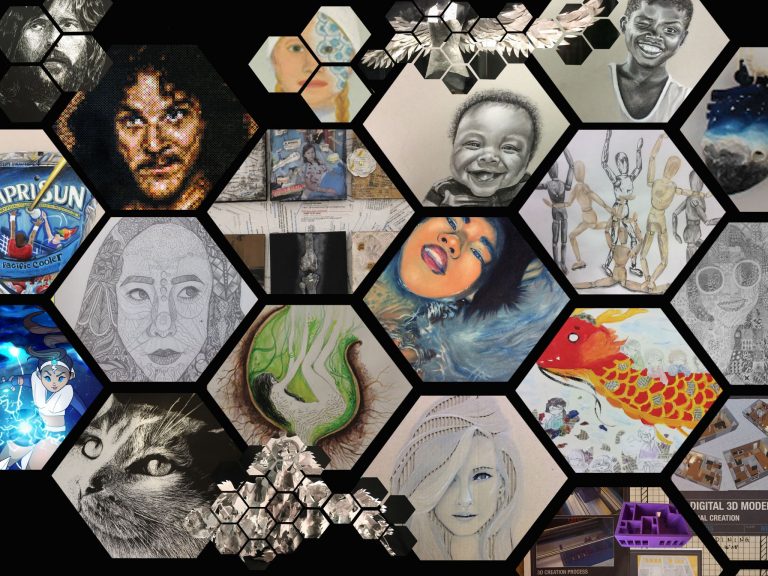 High School Courses Offered
Beginning Drawing , 1 Semester
Basic Design, 1 Semester
Graphic Art & Design, 1 Year
Interior Design, 1 Semester
Advanced Drawing, 1 Year
Painting, 1 Year
3D Art, 1 Year
AP Art, 1 Year
Art te Leen
Please mark your calendar and plan to attend the gala opening at the Historic Old New Groningen School House on May 1, 2018 from 6-8 pm.
At that gala, potential patrons will have the opportunity to view pieces and then Art te Leen pieces will be awarded through a lottery. All 25 pieces leased at the cost of $150 each.
Contact Information
Zeeland East High School
Michelle Fuller
616.748.5721
Zeeland West High School
Debra Kemppainen
616.748.4534
Follow ZHS Art on Social Media
Twitter:
Instagram: CREATIONSBYZHS