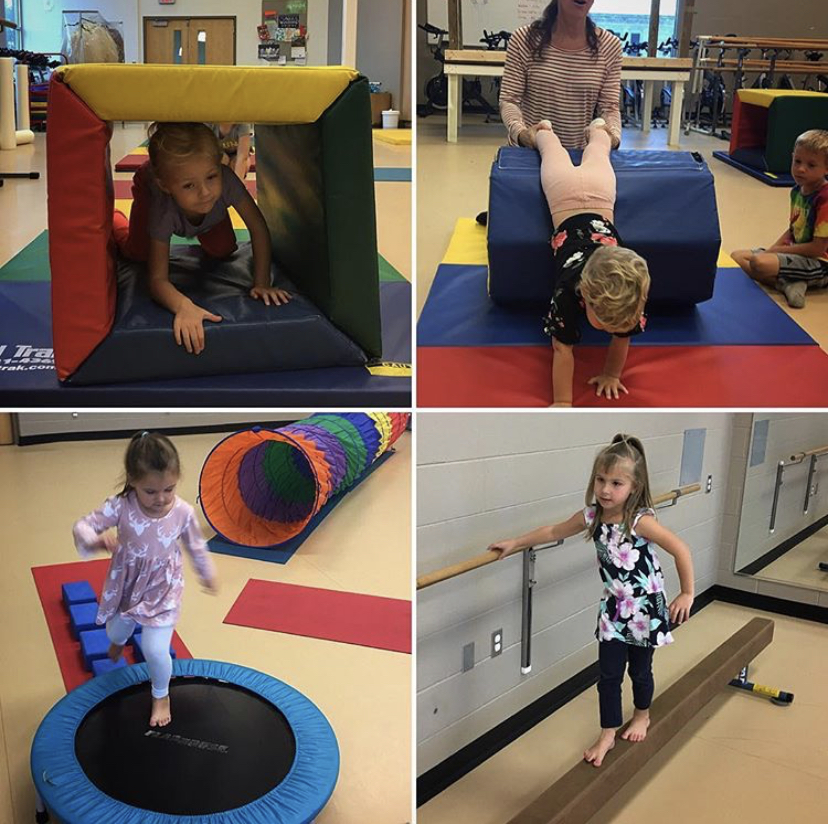 Motor Development & S.T.E.M.
Spring & Summer Programs
S.T.E.M. and Sensory Discovery Class
3-5 Year Olds
This program prepares your kiddos for Kindergarten and beyond by improving their problem solving skills, communication skills, creativity, and more! Participants will explore Sensory and S.T.E.M. (Science, Technology, Engineering and Math) concepts by creating objects with blocks, boxes, Legos, tubes, cups, popsicle sticks, play dough, sand, rice, water, slime + more!
Instructor: Rachel Kenemer
Dates: Wednesdays | April 14-June 2
Times: 10am OR 11am OR 12pm
Location: Shoreline Studio (@ Zeeland Recreation)
---
PARENT-CHILD SING SONG YOGA
2-6 Yr Olds + Adult
Sing Song Yoga® is an international kids' musical yoga program in which song lyrics instruct children how to get into the poses. Class includes yoga poses, yoga-based activities and songs to tie it all together. Parents and kids sign up for this yoga class together. It is a fast paced, 30-minute, child-centered class best suited for the youngest yogis. Enroll based on age at start date. Taught by the founder.
Instructor: Deb Weiss-

Gelmi

Dates: Thursdays | April 15-May 13
Time: 9:15-9:45am OR 5:45-6:15pm
Morning Location: Shoreline Studio (@ Zeeland Rec)
Evening Location:

Cityside

MS - Performing Arts Room
---
SUMMER VARIETY DAY CAMP
8-12 Yr Olds
The perfect camp for kids that enjoy a little bit of everything! This camp will include outside games, crafting, reading, swimming, teamwork activities, movie time and more! Please bring a sack lunch each day except Thursday (pizza party).
Instructors: Zeeland Rec Staff
Cost: $199r/$214nr
Session 1: July 19-22
Session 2: Aug 2-5
Time: 8:30am-4pm
Location: Creekside MS - Quack Shack & Green Space
---
YOGA IN THE PARK (FREE)
Join us for yoga classes on the park lawn! We have both adult-only options and family options (all ages welcome). No yoga experience is necessary and there is something for everyone! Please bring your own mat or a towel. Classes may be canceled due to inclement weather. Cancellations will be posted on our social media pages.
Cost: Free
Registration: No Registration Required... Just Show Up!
Instructor: Deb Weiss-Gelmi
Dates: Tuesdays | Jun 15-Aug 24 (Skip July 6)
Family (All Ages): 11-11:45am
Adult Only (13 Yr Olds-Adults): 12-1pm
Location: Lawrence Street Park - Green Space