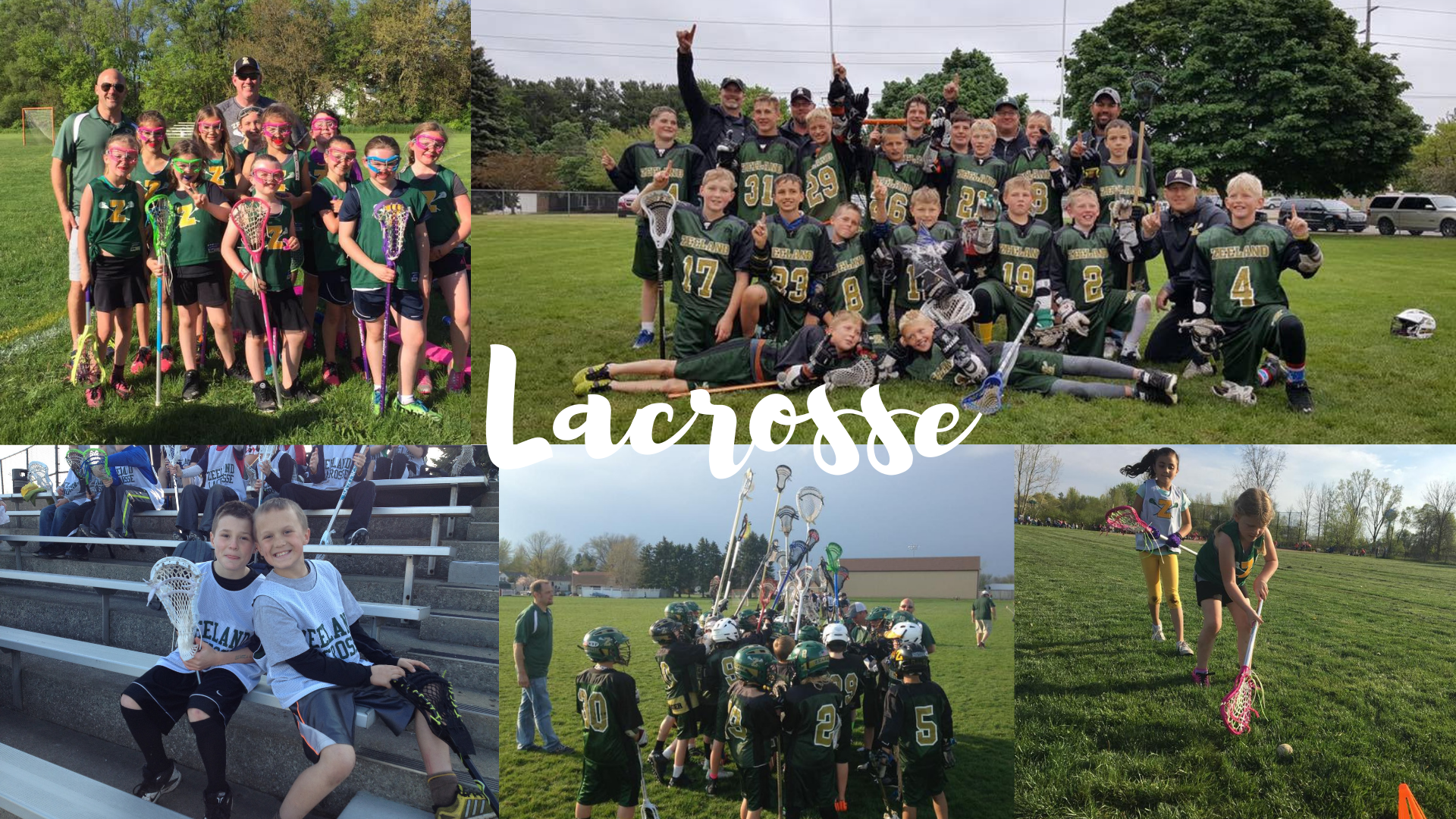 Lacrosse
Winter Programs
co-ed lacrosse clinic
3rd-6th Graders
This clinic is an introduction to the sport of lacrosse! In this short session, participants will learn how the game is played, positions, equipment, and rules. Participants will also improve passing, scooping, and shooting skills. This clinic will give kids the opportunity to learn about this rapidly growing sport in preparation for the 3rd-6th grade Zeeland Recreation Lacrosse Leagues in the spring!
Coach: Ben Lichtenwalner & Todd Kamstra
Cost: $10r/$25nr
Session 1: Postponed | Make-Up Date(s) TBD
Session 2: Postponed | Make-Up Date(s) TBD
Location: Zeeland West Aux Gym
Spring & Summer Programs
LACROSSE LEAGUES
3rd-6th Graders
Participants will learn the fundamentals of the game using 2-3 practices per week and eight scheduled games. Boys will compete in the Lakeshore Lacrosse Conference and girls will compete in the Southwest Michigan Recreation League. Pinnies/tee shirts for games will be provided.
Registration Deadline: Feb 13
3rd/4th Grade: $99r/$114nr
5th/6th Grade: $119r/$134nr
Indoor Practices: Begin in March
Outdoor Practices: Begin after Spring Break
Games: Apr-May
Boys Equipment: Helmet, sports mouth guard, shoulder pads, arm pads, gloves, athletic cup, offensive lacrosse stick
Girls Equipment: Goggles, mask, sports mouth guard, cleats, girls stick