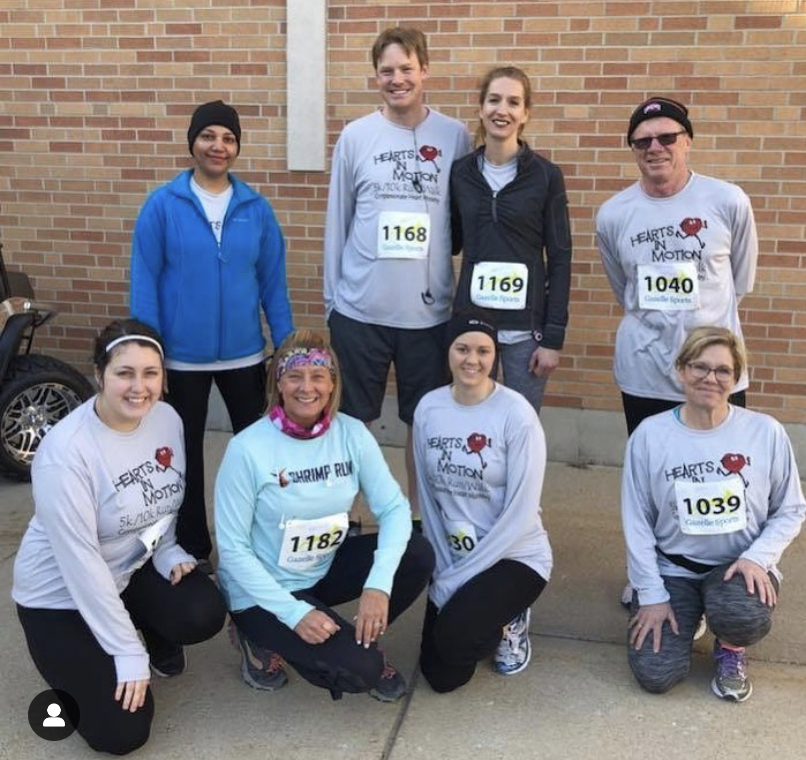 Fitness Challenges
Fall & Winter
100 Mile Swim Club
8 Yr Olds-Adults
Want to get in great shape? Become a part of the Zeeland Recreation "100 Mile Swim Club" by swimming 100 miles in 12 months! Participants will keep track of your miles after each lap swim or water fitness workout on the tracking sheet that will be located on our pool deck at Zeeland Recreation pools. You'll then be able to follow your progress through our monthly postings. If you hit your goal you will not only be feeling and looking great, but you'll also receive a Zeeland Recreation towel and a 100-Mile Club decal sticker to show off your achievement! Start any time of the year! Simply stop in our fitness center to get started! All swim styles and techniques are welcome.
Cost: $20
When Can I Start? Any time of year! Simply stop in our fitness center to get started!
Location: Zeeland Recreation Pools
Distance Guidelines:

100 miles = 165,000 yards or 3,300 laps
1 mile + 1,650 yards, 66 lengths or 33 laps
Length = One end of the pool to the other end (25 yards)
Lap = Down and back (50 yards)
2 miles a week = 100 miles in 50 weeks
3 miles a week = 100 miles in 33 weeks
1 mile a day x 5 days a week = 100 miles in 20 weeks
---
Pump Up Your Metabolism WORKSHOP
18 Yr Olds+
Are you stuck in a weight loss rut? Have you been eating low calories for years with nothing to show for it? Feeling fatigued, run down and lacking motivation? If you answered yes to any of these questions, a reverse diet combined with strength training may be just what you need to pump up your metabolism! In this 4-week workshop learn how you can boost your energy levels by eating proper amounts of macronutrients (carbs, fats and proteins) and adding strength training to your fitness routine. You'll also learn how to create a personalized diet and fitness plan that works specifically for you. Each week includes a strength training session, so come dressed to sweat and feel invigorated!
Instructor: Jaci Lowther, Certified Group Fitness Instructor + Nutrition/Wellness Consultant
Dates: Tuesday | Sept 20-Oct 11
Times: 5:20-6:20pm
---
Holiday Hustle Fitness Challenge
12 Yr Olds-Adults
Give yourself the gift of good health and join the "Holiday Hustle Fitness Challenge"! Many Americans gain up to 5 pounds during the holiday season and studies show that most keep that holiday weight on each year, which can add up over time. To help with that, this six-week challenge is designed to challenge you to maintain or even lose weight throughout the holiday season! Participants of this challenge will receive weekly emails with holiday survival tips, recipes, at-home workouts, and challenges to help you be healthy and active throughout the holiday season. During the registration process, you will be asked to report your official starting weight, pledge to workout 3x/per week (which you can do at Zeeland Rec or elsewhere) and reserve your festive Holiday Hustle t-shirt! At the conclusion of the challenge on Jan 2, you will be asked to report your final weight. If you weigh-in at or below your starting weight, we'll give you a $15 Zeeland Recreation program credit!
Registration Deadline: Sat, Nov 19
Cost: $20
Dates: Nov 21-Jan 2
Location: Zeeland Recreation Fitness Center
---
Lazy Man Triathlon (12th Annual)
12 yr olds-Adults
Ready for a challenge? Join us for our Lazy Man Triathlon to get in GREAT shape! Participants will first choose which challenge they want to participate in (Ironman, Olympic, Sprint or Team Relay). Then, each participant will log the mileage they complete between Jan 2-Feb 11 (you can complete your running, walking, biking and swimming at Zeeland Rec or elsewhere - separate fees apply). Those who complete their mileage distances earn a chance to win some great prizes! All participants receive a t-shirt and a mileage log to track their distances!
Cost: $19
Challenge Dates: January 2-February 11
Ironman: 26.2-mi run/walk, 112-mi bike, 2.4-mi swim
Olympic: 6.2-mi run/walk, 24-mi bike, 1-mi swim
Sprint: 3.1-mi run/walk, 13.2-mi bike, 1/2-mi swim
Team Relay: Register as a team of 2 or 3 members max and complete challenge type of your choice
T-shirt Pick Up Date: February 7
Winners Announced: February 14
Location: Zeeland Recreation
---
NUTRITION & WEIGHT MANAGEMENT COACHING
12 Yr Olds-Adults
It's time to improve your health and say good-bye to dieting for good! Let our coaches help you learn how to nurture good relationships with food and create a balanced healthy lifestyle. We will help you lose weight, gain energy and develop life-changing habits by giving you support, accountability and direction! Whatever your goals, we will help you get there!
INITIAL EVALUATION (90 minutes): We will take an in depth look at your daily practices to establish an important baseline. We will then help you define your health and nutritional goals and identify lifestyle habits and eating behaviors that require change.
SUPPORT SESSIONS (60 minutes each): On-going support and reinforcement of your habits. Your nutritional strategy will be continuously assessed and revised to best support your wellness goals.
COSTS:
Client Packet
To enroll, call (616) 748-3230 or stop by our front desk!
4-Pack ($199): Initial evaluation + 3 support sessions
6-Pack ($279): Initial evaluation + 5 support sessions
12-Pack ($519): Initial evaluation + 11 support sessions
---