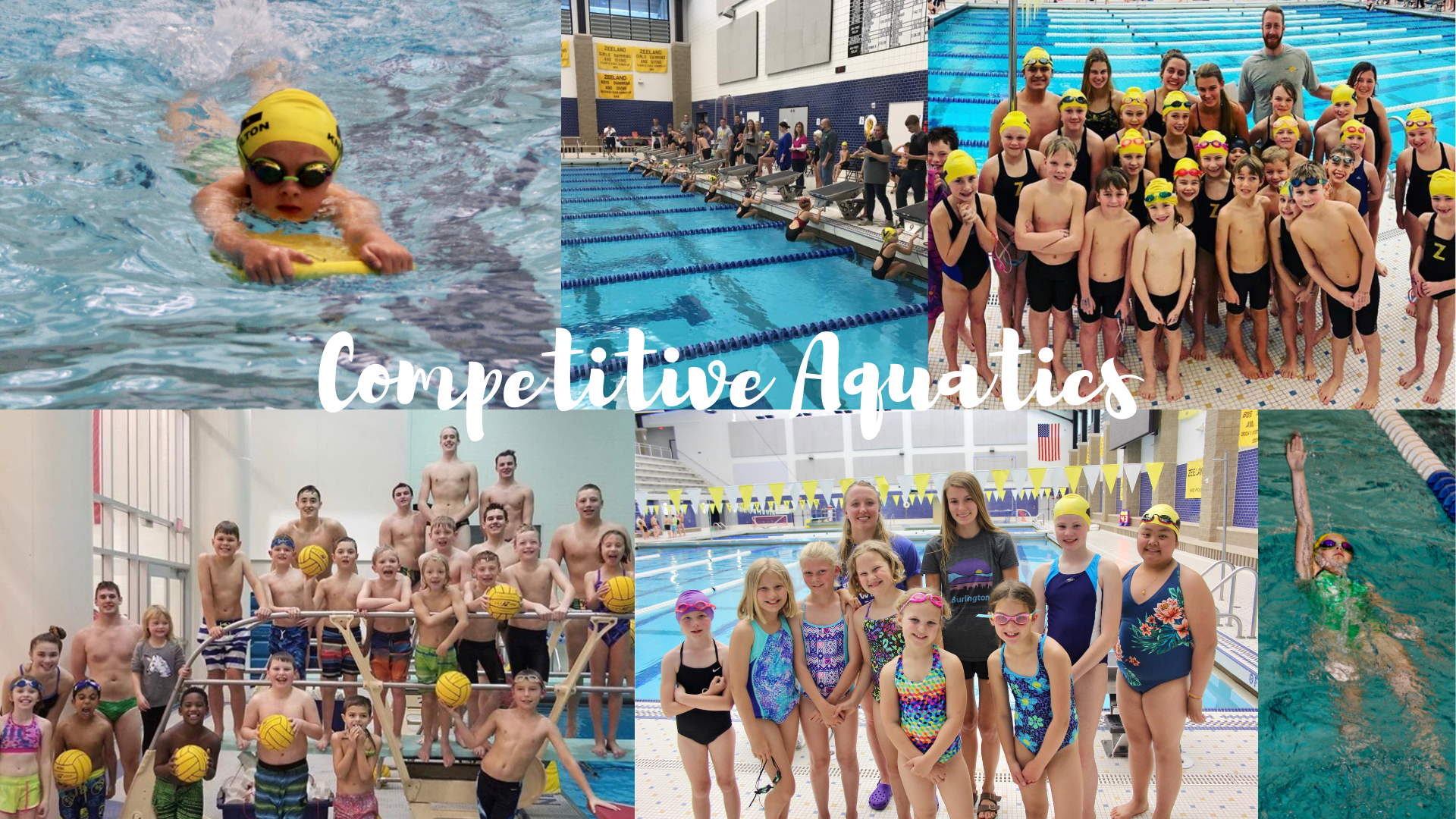 Swimming & Diving
Winter Programs
zags competitive swim team
6-18 Yr Olds
ZAGS is a competitive swim team designed for swimmers new to competitive swimming, as well as experienced swimmers who want to continue to improve their skills and gain additional competitive experience. Practices focus on endurance and technique in all four competitive strokes, kicks, starts and turns. The season typically runs for ten weeks concluding with the A & B Championship meets in mid-February. Swimmers ought to swim at all meets and are required to swim the Zeeland Classic Invitational and their end of season championship meet.
Head Coach: Drew Scheerhorn
Practices: Start Jan 18 | Practice Schedule Will Be Emailed to Parents on Jan 15 or 16
Location: Zeeland West HS Natatorium
---
CO-ED SPLASHBALL WATER POLO CAMP
1st-6th Graders
A co-ed camp designed to introduce the sport of water polo and provide basic skills and understanding of the sport. Splashball harnesses all the fun, dynamic aspects of the game in a safe, easy to learn aquatic experience that will motivate kids to swim and stay fit!
Coaches: Zac Geschwendt and David Vruggink, ZPS Varsity Polo Coaches
Cost: $32r/$47nr
NEW Dates: Mar 8-11
Time: 5:30-6:30pm
Location: Zeeland Recreation Pools