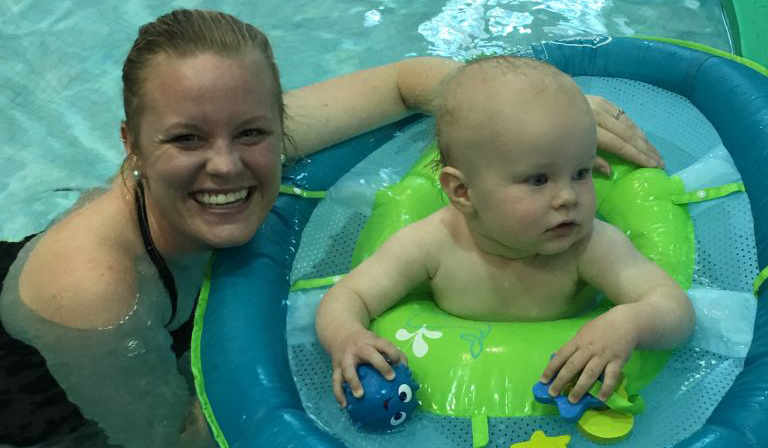 Parent-Child Programs
Spring & Summer Programs
Yoga in the Park (free)
Join us for yoga classes on the park lawn! No yoga experience is necessary and there is something for everyone! Please bring your own mat or a towel. Classes may be cancelled due to inclement weather. Cancellations will be posted on our social media pages.
Cost: Free
Registration: No Registration Required... Just Show Up!
Instructor: Deb Weiss-Gelmi
Dates: Tuesdays | Jun 15-Aug 24 (Skip July 6)
Family (All Ages): 11:00-11:45am
Adult Only (13 Yr Olds-Adults): 12-1pm
Location: Lawrence Street Park - Green Space
---
DADDY-DAUGHTER PROM (MAKE-UP from 2020 event)
K-5th Graders
This will be a special night fit for a princess and her prince! Cinderella's castle awaits for a night of dancing, photo booths, cookies, punch and more! Please register both father and daughter(s) together. Min: 200 Max: 500
This is a Make-Up from the Spring 2020 Daddy-Daughter Prom
Those that Registered for Spring 2020 Event are Automatically Registered for the Spring 2021 Event
Registration is FULL (call 616-748-3230 to be added to the waitlist)
Date: Apr 23, 2021
Time: 7-9pm
Location

:

Cityside

MS Gym
---
Open Swim
Open swim is a great time for all ages to enjoy the pool! Diving boards, youth water slide, basketball hoop various pool toys and floats are available. We also provide life jackets, puddle jumpers and infant floats for non-swimmers.
COVID-19 UPDATE: Open Swim is Temporarily Suspended
Tue, Thur, Fri: 7-8:30pm (Temporaryily Suspended)
Sat: 1:30-3:30pm (Temporarily Suspended)
Cost: $3 p/visit OR Splash Pass OR Family Fitness Membership
Free Open Swim Access: While Enrolled In Our Swim Lesson | Included in All Fitness Memberships
---
PARENT-CHILD SING SONG YOGA
2-4 Yr Olds + Adult
Sing Song Yoga® is an international kids' musical yoga program in which song lyrics instruct children how to get into the poses. Class includes yoga poses, yoga-based activities and songs to tie it all together. Parents and kids sign up for this yoga class together. It is a fast paced, 30-minute, child-centered class best suited for the youngest yogis. Enrollment based on age at start date. Taught by the founder.
MORNING SESSIONS
Cost: $49r/$64nr (per couple)
Instructor: Deb Weiss-Gelmi
Day: Thursday
Time: 9:15-9:45am
Session 4: Feb 25-Mar 25
Session 5: April 15-May 13
Location: Shoreline Sprinkling Studio (@ Zeeland Rec)
EVENING SESSIONS
Cost: $49r/$64nr (per couple)
Instructor: Deb Weiss-Gelmi
Day: Thursday
Time: 5:45-6:15pm
Session 3: April 15-May 13
Location: Cityside MS - Performing Arts Room
---
PARENT AND CHILD Swim LESSONS
6 Month Olds - 3 Yr Olds (+ Guardian)
Enter and exit water together | Getting wet with toys | Front and back holds | Songs and games | Blowing bubbles Splashing and kicking legs | Splashing and reaching arms | Front and back glides | Water safety rules
Register Here (Registration Opens Mon, Jan 18)
Mondays: Feb 15-Mar 22 | 6:30-7pm
Wednesdays: Feb 17-Mar 24 | 6:30-7pm
Saturdays: Feb 20-Mar 27 | 8:30-9am
---
Parent & Tot: Paddle & Play!
5 Yrs & Younger + Guardian
A special time in the pool for parents and little ones to enjoy swimming and play time with friends! A parent or guardian must be in the water and provide direct supervision for their child(ren).
COVID

-19 UPDATE: Paddle & Play is Temporarily Suspended
Cost

: $3 p/visit OR Splash Pass

Day: Fridays (Temporarily Suspended)
Dates: Oct 9-May 14 (Skip Dec 25, Jan 1, Apr 2, Apr 9)
Time: 9:30-10:45am
---
WOMEN'S SELF DEFENSE
13 Yr Olds - Adults
Do you worry for your safety while you're on a run, walking to your car, or home alone? Join us to learn how to protect yourself! This class focuses on the mental and physical aspects of self-defense for women. Each class includes 30 minutes per night on the psychological aspects of self-defense and one hour of physical training. Students will receive a workbook to guide them through this program. Enrollment based on age at start date.
Registration: Temporarily Postponed Due to COVID-19
Instructor: New Heights Fitness Staff
Cost: $75r/$90nr
Day: Mondays
Time: 6:15-7:45pm
Session 2: Feb 15-Mar 8
Session 3: Apr 12-May 3
Location: New Heights Fitness (338 W Washington)